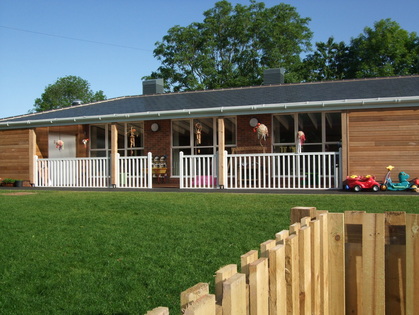 ---
Pink Hippo Day Nursery & Pre-school Ltd has been providing care and education for children since January 2009 and now operates from a permanent, purpose built setting. Sue and Debby - the owner/managers - worked closely with the architect and contractors to ensure that the nursery and pre-school provided a high quality environment to meet children's needs and promote their learning and development. The new build opened its doors to families on 21st April 2011. Most recently, due to the growth of the setting Sue and Debby decided that Pink Hippo should become a limited company, meaning a re-registration with Ofsted was necessary to reflect the change in management structure.
We are registered with OFSTED (URN : EY489868) and are inspected against the EYFS Statutory Framework. Our most recent inspection was in October 2017. You can read the full report by searching on the OFSTED website using our URN (
www.ofsted.gov.uk
).
This website will give you an overview of the facilities we offer, if there is anything you wish to ask about or would like to arrange a visit to our setting, please don't hesitate to contact us, we understand that choosing the right childcare is very important to give your child the best start in life.
Our Mission Statement : To help each child enjoy, achieve and learn through play, at their own pace, in a happy, secure environment, and lay a secure foundation for future learning and development by working in partnership with parents to promote an inclusive atmosphere, where all are valued and fulfil their potential.
Contact names : Sue Amato & Debby Hubbard